Board of Directors and Advisory Board
The NAF is operated by a talented volunteer Board of Directors and an Advisory Board comprising members with diverse backgrounds in healthcare, nonprofit management, neuropathy research, law, patient advocacy and government. Each lends his or her extraordinary skills and experience to carry out the NAF's mission.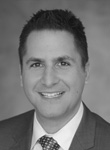 Dominick V. Spatafora
President
Dominick Spatafora received a Bachelor of Science degree from Arizona State University. He also holds a Master of Public Administration from The American University in Washington, D.C. While in D.C. he worked for Congressman J. Dennis Hastert where he assisted with sweeping health care reform efforts. He then joined the Arizona Medical Board in 1998 as the Legislative and Regulatory Affairs Director. In this position, he developed and wrote the standards that govern the practice of medicine for Arizona.
Dominick then moved to California where he formed DVS Governmental Consulting Solutions, a full-service public affairs firm specializing in strategic planning and communications, political consulting, and grassroots development. Dominick was also a member of the Health Care Administration faculty at the University of Phoenix for over six years. He was awarded the 2001 Outstanding Faculty Award for the College of Health Care Services and Nursing at the Phoenix campus. After giving up DVS Governmental Consulting Solutions due to insurance coverage issues, he became the Chief Executive Officer of the Los Angeles County Medical Association. Then in March 2009 he joined Pfizer, Inc. where he now serves as a Director of Advocacy and Professional Relations and is responsible for a nineteen-state region.
Dominick was diagnosed with multifocal motor neuropathy at the age of 30. Shortly after being diagnosed Dominick became a patient advocate, almost by accident, because of his personal struggles accessing appropriate treatment. Dominick's neuropathy is not typical and does not fall neatly into the treatment guidelines established by his managed care company. At one point Dominick went three months without his IVIG treatment before he lost the use of his right hand. After working cooperatively with his physician and others Dominick finally prevailed and resumed treatment which gave him back the use of his hand. Dominick founded the NAF because of his commitment to educate the public on what neuropathy is and most importantly to help other neuropathy patients obtain and maintain appropriate individualized care.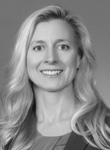 Kathleen S. Creason
Treasurer
Kathleen S. Creason is the Executive Director of the American Osteopathic Information Association.  Previously, she served as CEO of Well Physician California in 2018-2019 and prior to that, as Executive Director of the Osteopathic Physicians & Surgeons of California for 15 years. She is a past president of the Association of Osteopathic State Executive Directors. She was the 2009 recipient of the Bob E. Jones national osteopathic Executive Director award.  Ms. Creason obtained a Master of Business Administration degree from CSU Sacramento and a BA degree in Communication Studies and Public Relations from the State University of New York at Geneseo.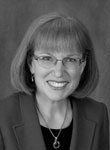 Leslie C. MacGregor, PhD, VMD, JD

Secretary Leslie MacGregor is a neuropathy patient and patient advocate. She has run a large support group for neuropathy patients in the Boston area since 2009, and provides counsel to and shares resources with patients from many regions of the country. Leslie is co-chair of the Advisory Board for a Patient Centered Outcomes Research Institute (PCORI)- funded clinical trial. She serves as a PCORI Ambassador and grant and peer reviewer. Leslie is a consultant at the Massachusetts General Hospital and at Harvard Medical School on applying for funding for clinical trials.
After graduating from Princeton University with a degree in biology, Leslie attended the University of Pennsylvania, where she completed a veterinary medical degree, and a PhD in physiology at the medical school. She then worked for several years doing research on diabetes at Harvard Medical School. Leslie then obtained a JD from Harvard Law School, and trained as a biomedical patent attorney. She practiced patent law first at two law firms, then joined a succession of biotechnology and pharmaceutical companies before becoming Director of Intellectual Property at Harvard University and Harvard Medical School.
One day while at Harvard, Leslie developed acute neuropathy, which left her unable to walk and in great pain. The neuropathy forced her to go on disability from her much valued position. It took about nine months before she was diagnosed with autoimmune small fiber neuropathy, and another year before she started treatment with IVIG. This treatment almost totally relieved her symptoms. Leslie played a lead role in her medical care to obtain appropriate diagnosis and therapy. This process made her realize how hard it must be for people without her background to self educate, advocate and effectively work within the medical system when faced with the debilitating and often painful symptoms of neuropathy. At that point she became involved with helping other neuropathy patients to gain knowledge and to help facilitate their effective diagnosis and treatment.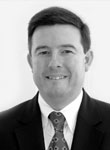 Christopher Buchanan
Christopher Buchanan is Director Public Affairs & State & Local Go
v
ernment Relations currently responsible for the six state New England region on behalf of Walmart and SAM'S Club.  In addition, Chris manages media relations and is Chairman of the company's Foundation Philanthropic Ad
v
isory Councils.  Chris joined Walmart in January 2000.
 Buchanan was responsible for all state government relations programs in a twelve state region from Maine to Virginia and has achieved significant proactive and defensive legislative and regulatory successes. 
 Buchanan holds a Master's Degree in Public Administration from The American University and a Bachelor of Arts in Political Science from Providence College.  Born and raised in Boston, Chris currently resides in Plymouth, Massachusetts.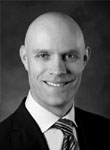 Dustin Corcoran
Dustin Corcoran is Chief Executive Officer for the California Medical Association (CMA), a non-profit professional organization of physicians dedicated to protecting public health and promoting the science and art of medicine. As CEO, Mr. Corcoran has the responsibility for the overall supervision, direction and control of the business and staff of CMA. 

Mr. Corcoran joined CMA in 1998 as the membership coordinator for the association's political action committee. Within a year, Mr. Corcoran moved to CMA's Center for Government Relations where he worked under the guidance of the legendary Steve Thompson. Over the next six years Thompson mentored Corcoran, who was primarily responsible for legislation related to emergency medicine, hospitals, access to care, tobacco, public health, and health care system reform. When Mr. Thompson passed away in 2004, Dustin succeeded him as Vice President of Government Relations.
As Vice President of Government Relations, Mr. Corcoran managed CMA's overall legislative program, representing physicians' interests before the State Legislature and the Governor. In 2005, Mr. Corcoran was named the "Most Effective Lobbyist Under 40" by AroundtheCapitol.com.
In 2009, Mr. Corcoran was promoted to Senior Vice-President, where he oversaw the day-to-day operations of CMA, as well as the Center for Government Relations.
Prior to joining CMA, Mr. Corcoran was a lobbyist for the Community College League of California, a not-for-profit organization representing the CEOs and Trustees of the 110 community colleges in California.
Mr. Corcoran serves on the Board of Directors for the Neuropathy Action Foundation, Physicians Advocacy Institute, the Institute for Medical Quality, and the California Medical Association Foundation.
Dustin lives with his wife Glenda, and their daughter Dylan in Sacramento. Glenda, a member of the California State Bar, works for California State Assembly Member Hector De La Torre (D-South Gate).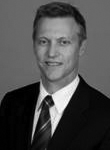 James D. Lee, JD

James Lee is Senior Vice President and Wealth Management Specialist with Wells Fargo Private Bank. James provides wealth management services to high net-worth individuals and families with a focus on values-based estate planning, charitable planning, private foundation consulting, asset protection and financial planning.
Prior to joining Wells Fargo, James worked as a Wealth Management Strategist with Merrill Lynch and was an Estate Planning Attorney at the San Francisco based law firm of Steefel, Levitt & Weiss.
James has served as the Chair of the Estate Planning Committee for the Barristers Club of San Francisco, is a member of the Bay Area Red Cross Professional Advisory Committee, and has been actively involved with the Northern California Planned Giving Council and the Planned Giving Round Table – Southern California.
James received a Bachelor of Arts Degree in Political Science from the University of Minnesota. He earned his Juris Doctor Degree from the University of San Francisco School of Law and received a Master's of Law in Taxation from Golden Gate University Law School.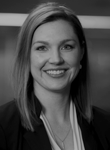 Sarah J. Fullerton
Sarah J. Fullerton is the Director of Physician & Provider Relations in Behavioral Health Services at Hospital Corporation of America's (HCA) in Nashville, TN. 
Sarah has served in a variety of roles in behavioral health/social services including direct care, Quality, Managed Care, and programmatic oversight for both profit and non-profit organizations. She is an advocate for integrated care and treating the "whole" person. 
Sarah holds a Bachelor of Science degree in Psychology with a minor in Substance Use Studies from the University of South Dakota. She lives in Nashville with her husband Paul and is a certified Therapy Team with her Labrador Retriever, Pacie.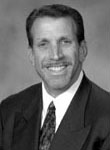 Richard S. Zimmerman, MD
Dr. Zimmerman attended Boston University where he received his undergraduate and graduate medical degrees with honors. He completed a residency in Neurological Surgery at the Medical College of Virginia followed by a fellowship in cerebrovascular and skull base surgery at the Barrow Neurological Institute. He is Professor at the Mayo Graduate School of Medicine, and is a practicing member of Mayo Clinic Arizona. His neurosurgical practice focused on the surgical treatment of epilepsy, cerebrovascular disease, and trigeminal neuralgia, and he serves on the Medical Advisory Board of the National Trigeminal Neuralgia Association, and the Board of Directors of the Neuropathy Action Foundation.
Dr. Zimmerman had served as Medical Director of Mayo Clinic Hospital for over 10 years. He is currently a member of the Mayo Clinic Arizona Executive Board, chairs the Mayo Arizona Quality and Process Improvement Committee, and is the Associate Dean for Graduate Medical Education. In addition to Mayo activities in Arizona, Dr. Zimmerman chaired the Mayo Clinic Quality Care Subcommittee, which integrates and coordinates quality and safety initiatives for Mayo Foundation at all Mayo Clinic sites including Rochester, Jacksonville, Arizona, and the Mayo Health System. Dr. Zimmerman has worked closely with the Arizona Hospital Association and the Arizona Quality Improvement Organization (H.S.A.G.) on statewide healthcare quality and safety improvement initiatives. He was elected to two terms and served as vice-chair of the Arizona licensing and regulatory board for physician assistants, has been a member of and teaching faculty for the American College of Physician Executives, and has completed Leadership Black Belt training at the Juran Institute of the Carlson School of Management in Minneapolis. Dr. Zimmerman has met with and presented to representatives of the United States Congress, the Rand Corporation, and international public health officials and healthcare leaders from Mexico, Japan, and Taiwan. Dr. Zimmerman has been a repeat course director and presenter at the Mayo Clinic Conference on Quality in Rochester, Minnesota, and has served as a panelist and participant in the national Mayo Clinic Conference on Medicine and the Media and the Mayo Clinic/Rand Health Policy Forum. In 2007 Dr. Zimmerman received the Innovation in Patient Safety Award from the Arizona Partnership for Implementing Patient Safety.
DIRECTORS EMERITUS
Claudia Foutz
Astrid G. Meghrigian, JD


Advisory Board
Richard J. Barohn, MD
Gertrude and Dewey Ziegler Professor and Chair, Department of Neurology, University Distinguished Professor, University of Kansas Medical Center
Said R. Beydoun, MD, FAAN
Professor of Neurology, Keck Medical Center of USC University of Southern California
Richard Carmona, MD, MPH, FACS
17th Surgeon General of The United States
David R. Cornblath, MD
Professor, Johns Hopkins University
Mazen Dimachkie, MD
Professor, University of Kansas Medical Center
Jonathan M. Goldstein, MD
Director, Yale Neuromuscular/EMG Program
Kenneth C. Gorson, MD
Director, Neuromuscular Service, St. Elizabeth's Medical Center , Boston MA; Professor of Neurology, Tufts University School of Medicine
Jonathan Katz, MD
Chief of Neuromuscular Services at California Pacific Medical Center
Todd Levine, MD
Co-Director GBS/CIDP Center of Excellence at Phoenix Neurological Associates and
Clinical Associate Professor of Neurology, University of Arizona School of Medicine
Richard Lewis, MD, FAAN

Director EMG Laboratory and Co-Director Neuromuscular Clinic
Cedars-Sinai
Tahseen Mozaffar, MD
Associate Professor of Neurology and Orthopaedic Surgery,
Director ALS and Neuromuscular Center, University of California, Irvine
Jeffrey W. Ralph, MD
Clinical Professor
Director, Neuromuscular Medicine Fellowship ProgramDepartment of Neurology, School of Medicine, University of California, San Francisco
David Saperstein, MD
Co-Director GBS/CIDP Center of Excellence at Phoenix Neurological Associates and
Clinical Associate Professor of Neurology, University of Arizona School of Medicine
Annabel K. Wang, MD
Associate Professor of Neurology, Director of Neuromuscular Diagnostic Laboratory, Director, Neuromuscle Medicine Fellowship, UC Irvine ALS and Neuromuscular Center
Gil I. Wolfe, MD
Irvin and Rosemary Smith Professor, Chairman, Dept. of Neurology
State University of New York at Buffalo School of Medicine and Biomedical Sciences,
Buffalo General Medical Center